At Saving Faces Acne & Skincare Clinic we are committed to make a difference in the lives and faces of our clients.
At Saving Faces Acne and Skincare Clinic we are deeply committed to helping our clients achieve clear, healthy skin in the safest and most effective way possible. We look at all possible factors that may be contributing to their skin issues (e.g., diet or stress). We may also suggest a client meet with additional health care professionals, such as a dietitian or a stress management coach.
We educate our clients on what ingredients to look for and what to avoid in skin care products and color cosmetics, even when the bottle says "won't clog pores". We help our clients understand why certain products work for some people and not for others, and why some products stop working and what they can do about that.
We encourage our clients to call, text, or email with their questions or concerns at any time.
You are not alone in the process; we are committed to helping you.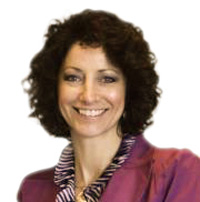 Cyndi Jarvis is a Certified Acne Specialist and Licensed Esthetician in the State of New Hampshire with over a decade of experience in the Skincare Industry.
After finding that many of her clients suffered from acne, but weren't able to get the specialized help they needed at traditional day spas in the area, Cyndi opened Saving Faces Acne and Skincare Clinic in 2011 to help fill this need. Her own struggles with acne and frustration with the products and treatments available have fueled her passion and commitment to making a difference in the lives and faces of teen and adult acne sufferers.
As a certified volunteer for the Look Good, Feel Better program, each month Cyndi teaches skin care and make-up application to patients at the Payson Cancer Treatment Center at Concord Hospital.
 Come visit our Clinic in Concord, New Hampshire